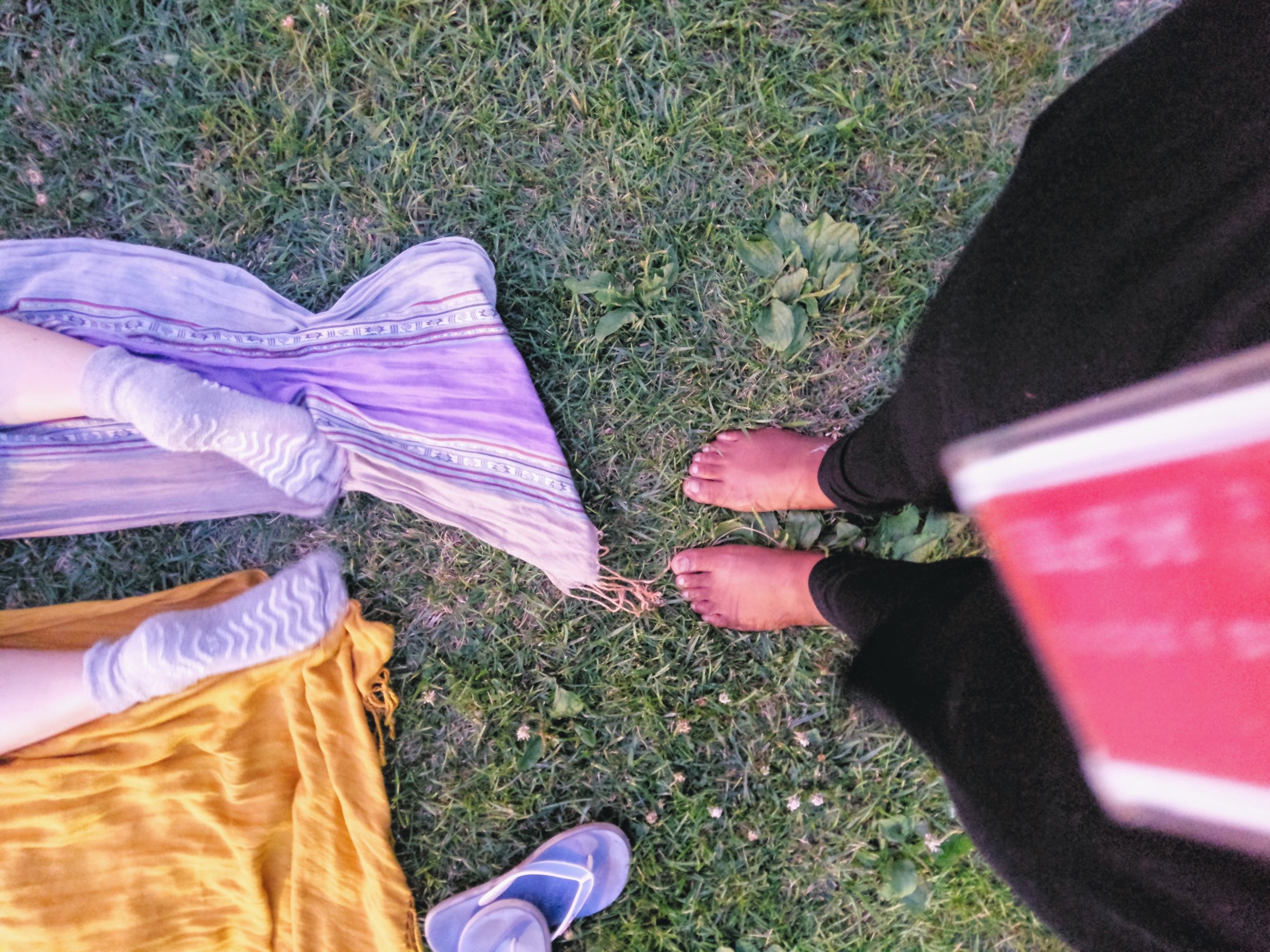 Efe was a great help during my pregnancy, birth and afterwards. When my due date passed, she was able to reassure me that I'm making the right decision waiting for the birth to happen naturally. She was always there for me to talk to her and ask all the questions. Then, she was assisting me and my family during what was a very long labor in the hospital. Efe was able to work together with the midwife, but at the same time advocate for me and explain what procedures the hospital staff was suggesting and if they were truly necessary. She knew perfectly what positions to recommend and how to keep my attitude positive (which was not easy!:) Eventually, I gave birth to a healthy and happy baby girl. And although it wasn't the easiest birth, Efe contributed a lot to the fact that after all it was a very positive experience for me and my family.
Efe is very dedicated, knowledgable and provided us a lot of pregnancy- and birth-related information. Besides that, she is just an awesome human being: you feel comfortable having her around in that special time in your life.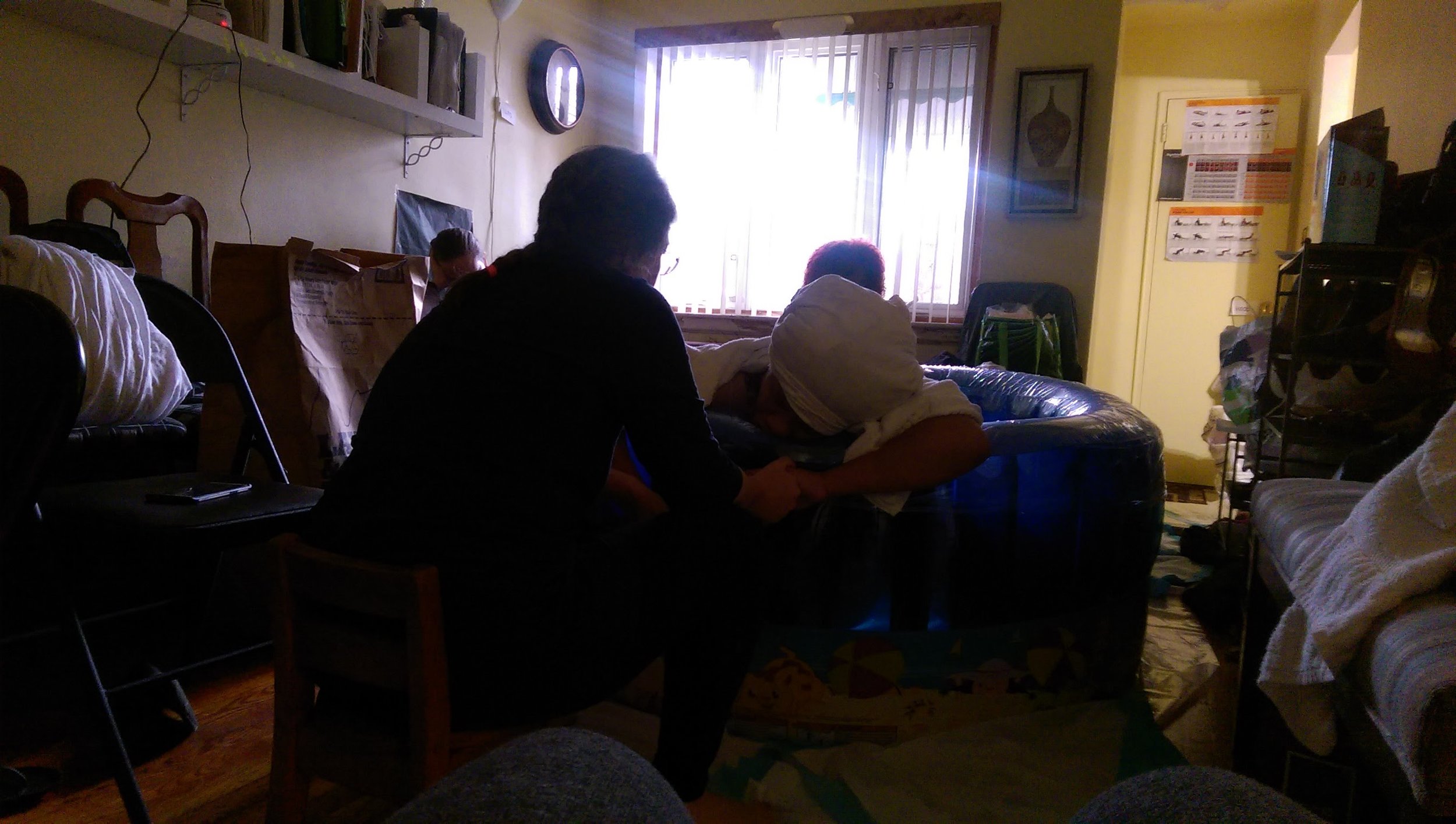 From our first meet w| Efe, during the interview process for Doulas, my boyfriend & myself were excited about having her assist us. Not only was she positive and informative, but she also wanted to get an insight on the type of clients we were.

From the prenatal visits, to signing us up for classes, forwarding information for us to discuss that we didn't even think of and/or research for ourselves; Efe not only made prepping for our sons birth worry-free, but gave both my boyfriend and myself so much support the day of. Encouraging us, reminding me of my affirmations, guiding my boyfriend as he supported me.

All this continued well after the birth of my healthy baby boy, who's now 1 month. Efe continues to reach out to us, to check up and see how we're doing and if have any questions. Greatly appreciative of her. And we decide on having another addition to the family, she will the first person we call when we are ready to prep our home birth
Efe Osaren came into our life four days before my water broke & after three Doulas that did not work out. At first meeting, we reviewed our client intake form which laid out my birth plan. My husband and I felt that she was down-to-earth and professional. Directly following our first meeting she sent us a contract to review, which was comforting. When my water broke a few days after meeting, Efe was communicative and brought me peace of mind as I entered into this new adventure. Throughout the labor process she kept me present to my birth plan, shared video resources, and supported my husband with navigating the medical system. All in all, we worked great together as a team and I felt extremely supported the entire time. In the delivery room, she was calm and present but not overbearing -- which I really appreciated. Postpartum, she helped me with breast-feeding (she is also a lactation consultant) and has answered all of my questions via text or email. I highly recommend Efe and her services and I am confident that she will be a phenomenal doula and soon to be midwife for you! Work with Efe - you will be happy you did.
My experience with Efe was exactly what I expected. She pushed me to going further than I wanted to go which is what I needed. I told her I didn't want an epidural and I really wanted a VBAC and that is what I got. Even though I started to give up on my dream of a natural birth. She really advocated for me during delivery and labor. I definitely would love to have her again when I decide to have another child. She remembered everything I said I wanted in detail. I was comfortable with her from our first meeting until she visited for my postpartum. Her energy is very positive and calm and that is what I needed. I really enjoyed my overall experience with her.
After one of my prenatal visits my midwife suggested I get a Doula. I expected to have a natural birth at a birthing center with no drugs and just a limited amount of people. I didn't receive any of that. The only wishes that were granted to me was a healthy baby and the unwavering support of my Doula from early labor til now 1 week and a half post partum. My doula Efe was my emotional support pre-natal, during labor and post-partum. She became my conscience and my guide when I felt like i couldn't fight anymore, she reminded me of the things I wanted for my birth such as dim lights, delayed cord clamping, and exclusive breastfeeding. My labor was a crazy whirlwind of many opinions non of which consulted with me and it would have been EXTREMELY worse if I did not have Efe, she helped preserve not only my sanity but my strength as a woman and now as a mother that I am strong and able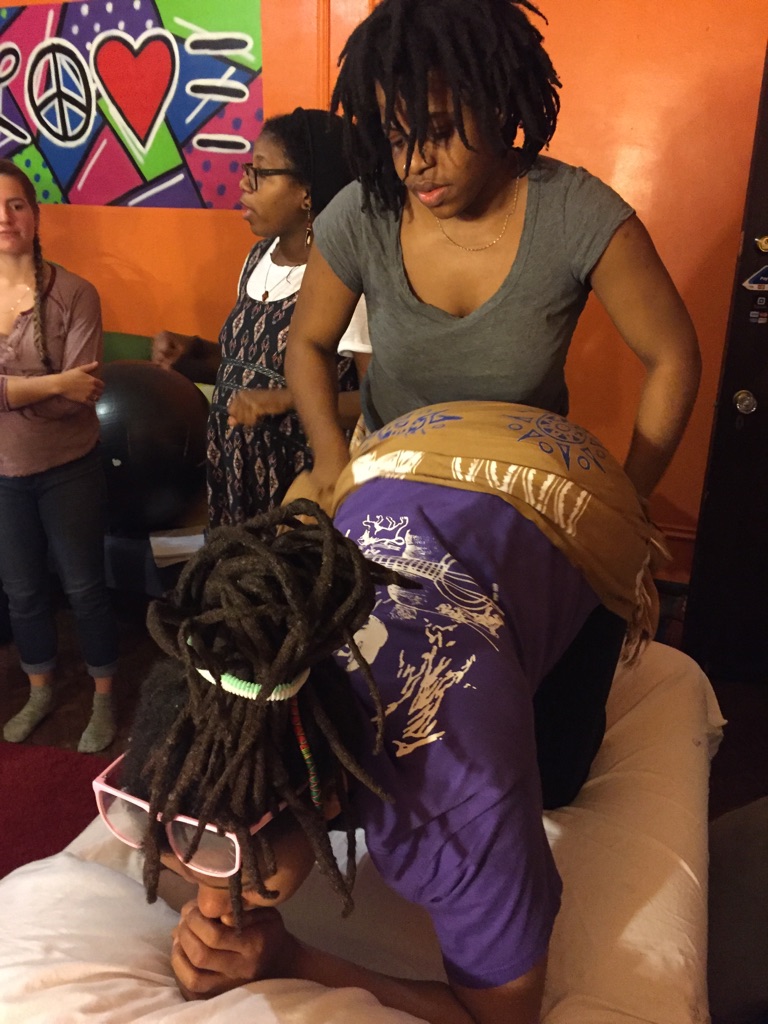 We had a very positive experience working with Efe. She was responsive to my questions before, during, and after labor. She came to our home for our pre-birth visits and provded us with useful information to prepare for our daughter's birth. During labor, she was a supportive presence and helped me make decisions in the hospital. She stayed with my husband and me for 12+ hours until my daughter started to latch. She has been helpful in answering questions postpartum. Efe is knowledge and a kind presence. I recommend her doula services.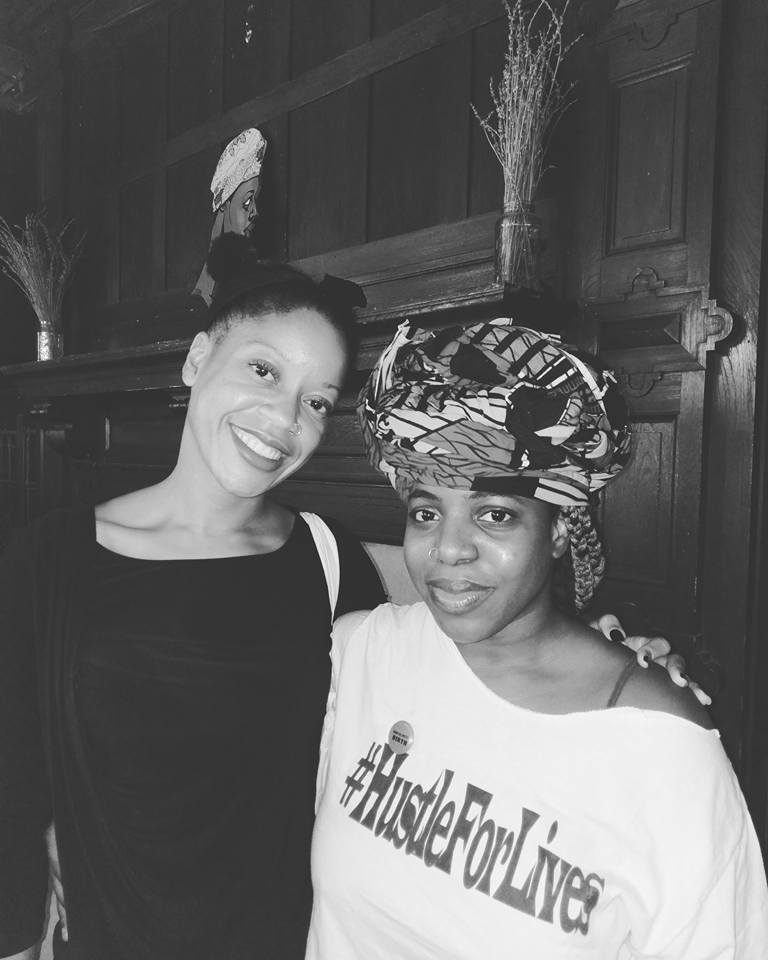 I knew Efe was going to be a great addition to my support team the moment we met. She is knowledgeable and passionate about natural childbirth and the care of the mother. Once I went into labor, she waited patiently for my call to have her come over and she was at my home in less than an hour. Throughout my 34+ hour labor, she was patient, helpful, and loving. My husband was heavily involved and Efe was gracious in leaving us plenty of space while also offering continuous support. My birth did not go the way I hoped but Efe stood by my side the whole way through reminding me of what was important to me, what my rights were, and what was coming my way. Her presence and knowledge helped me find peace in a quite hectic moment in time. After my baby was born, she made sure we were in a good place before she went home for a well deserved rest. Over the course of the first two weeks postpartum, Efe checked in to make sure breastfeeding was successful and connected me to lactation specialists when things were tough. I would most certainly choose her again should I be blessed with another child and I would most definitely recommend her to any mother especially first-timers.
Efe is the definition of a wonderful doula. My experience with her was amazing. She was there for my entire labor and delivery. Honestly, if it wasn't for her presence I don't think I would have been able to do it. She helped with my contraction pains by constantly applying pressure to my back. As soon as I wanted to give up she reassured me that I could do it. Thanks to Efe I gave birth to my bouncing baby boy naturally on July 10, 2016.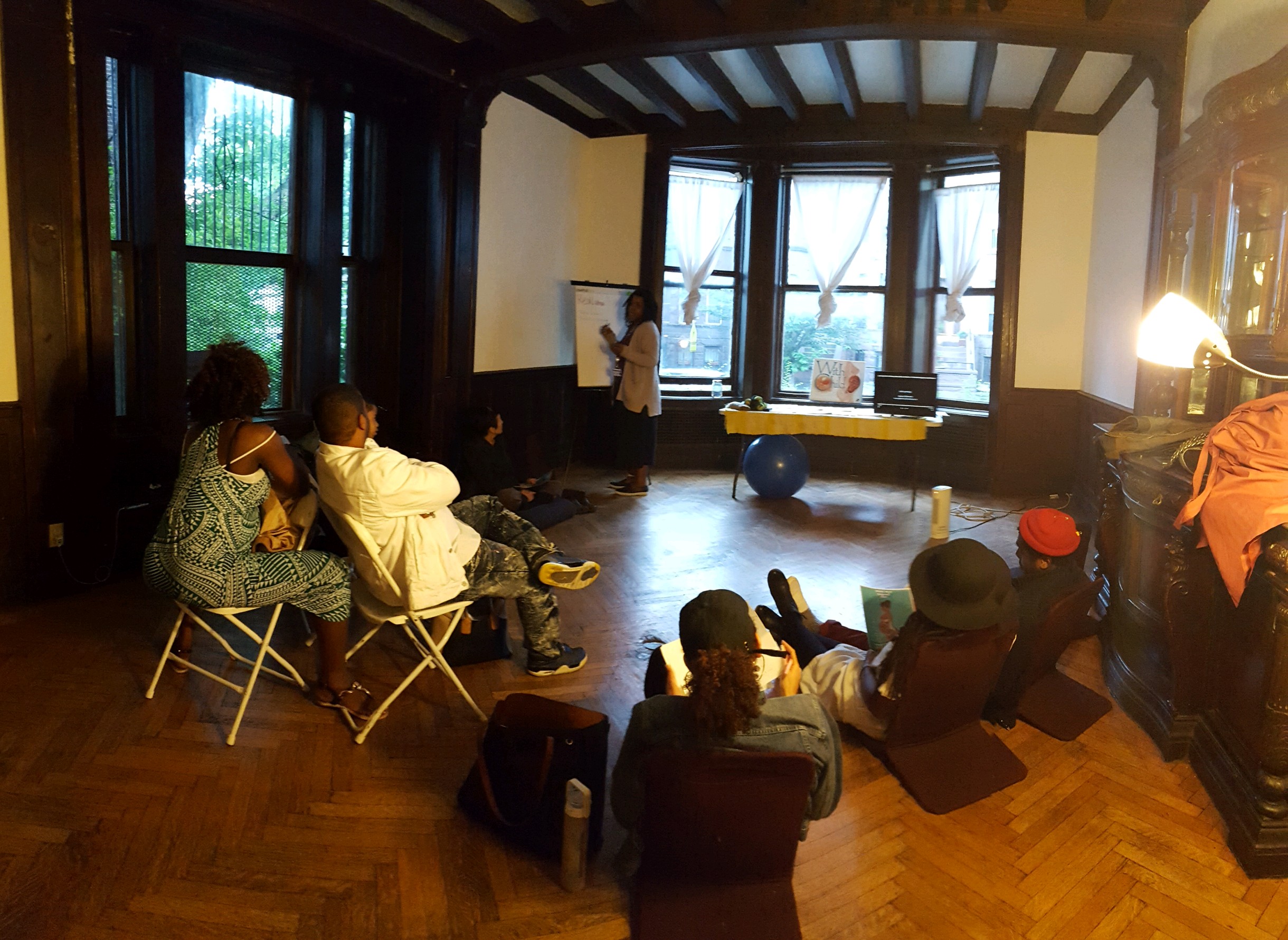 Working with Efe was great. We'd enjoyed working with her because of her open mind and our similar cultural experiences. Her energy and great hugs were a wonder to work with. She was very considerate of our wants and needs. She helped us execute our birthing plan to the fullest extent possible. Efe went out of her way to help find us classes and programs in our budget (free). She saw our struggle and found a way to fill in the gaps of what we needed. She never forced any methods on us. Although all of her suggestions were helpful in the long run. When it was time for labor and delivery, he tips for a successful healthy delivery and her soothing presence were beyond miraculous. I had a quick and healthy birth. I managed to walk out of the delivery room in one piece and feeling great. I wish there was more to give Efe other than a giant thank you and hug.